Amazing Support
It is our mission to give our customers live, US-based support.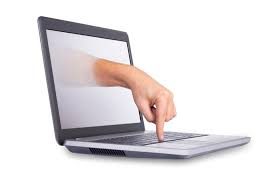 Our customers are our bread & butter. So we give an extra effort to provide Amazing Support.
We fully understand that you require products and services that are 100% reliable.  That is why we only provide world-class, highly rated products and services.
By providing the best, your products and services will be delivered with assured quality – yet at an affordable, low cost to you that has become a hallmark of Media Motion Online.
We also know that with the dynamic nature of the Internet that constantly introduces new features, viewing devices, media players and specifications, that many of our customers will also require some level of assistance in getting their products and services up-and-running.
We are very proud of our reputation in this area of Support.  It is our mission to give our customers "over the top" support.  We call this "Amazing Support".
And our phone, Skype, email, chat, and screenshare support is always with a real, live person.
In all cases, your Media Motion Online Support Team will work with you until your product or service is working the way you want it to.  We will lend our expertise to help you succeed.
Why don't you give us a call or send an email to give us a try?
We think you will be Amazed!
Our customers say it all! Here is what a few of our clients have to say about us: