How Web Conferencing Can Save Time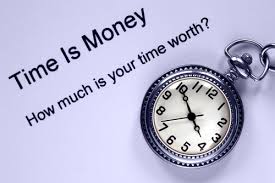 Is there a need? There is no need to take on technology for the sake of technology. How often have you taken on some new bit of software like web conferencing to save time only to have it take more time and energy than it was ever worth?
Is web conferencing one of those pieces of technology? Or is web conferencing a tool that can be effectively used to actually help save time.
To answer that question, we have to look at how the world works today.
People are busy – and mobile. It is often difficult to get everyone in one location at the same time.
And everyone is under pressure to streamline operations, boost productivity, and increase efficiency. Sometimes it seems like we have to perform at 100% simply to survive.
Nothing will replace traditional face-to-face meetings. But traditional face-to-face meetings take a lot of time – time to arrange, time to get there and back, and time to sit through.
Perhaps it is time to take a look at an alternative way – not to replace – but to supplement those traditional in person face-to-face meetings without the time associated with travel.
With web conferencing, you can connect with anyone, anytime, anywhere – communicating whenever and wherever they happen to be – from the convenience and comfort of your own home or office.
Web conferencing is nothing more than a productivity tool.
In addition to providing a tool to help people use their time more effectively, web conferencing also greatly improves communication – both internal and external.
Face to Face Meetings: Web conferencing makes it possible for you to conduct live meetings with other participants over the Internet. The visual portion of the meeting is displayed in a window on the participant's computer screens and the audio portion is either handled via phone or delivered over the Internet.
Not all meetings can be planned. Perhaps the biggest productivity improvement from web conferencing is the meetings that wouldn't have been held otherwise due to travel restrictions, time constraints, or work priorities. With web conferencing, ad-hoc and collaborative meetings can be called nearly instantaneously – bringing key players together from a variety of locations to address critical issues, solve immediate problems, or discuss unexpected opportunities.
With web conferencing, there is no longer any running around. It is simply "hey, let's have a meeting!" It is immediate, it's clear. And it is concise.
Screen Sharing: Whether you use PowerPoint slideshows, web-based application tours, software demonstrations, or video development, web conferencing allows you to control what your prospects see on the computer. You can quickly and easily have one-on-one meetings or share your presentation with hundreds of people at the same time so that you can spend your time more efficiently. Screen sharing is also used extensively in small groups for collaboration.
Web conferencing is ideally suited for collaboration. Teams can review specifications, go over contracts, critique plans, develop solutions, create presentations. These web conferencing features are perfect for training, support, and problem solving.
The way that I think it is great is maybe you are putting together a presentation or a speech and you need some help. You can get on web conferencing and meet face to face. They can see what you are doing because you are sharing your screen. They can say "hey, you should change this or do that." Just boom, boom, boom, and knock out the changes. Not emailing back and forth. Just 1 time and knock it out.
Save time: Web conferencing is more efficient than travel. Even if a meeting is in the same building, getting there and back and waiting for the meeting to start takes time that could otherwise be spent doing something constructive.
Web conferencing allows you to travel less, connect more, and build stronger relationships. You can have face-to-face meetings without jet lag!
And web conferencing provides a structure that encourages good meeting practices such as starting and ending on time and sticking to a subject. The result is that web conferences accomplish more in less time. This can actually lead to fewer and shorter meetings.
And why is this great. It's because you're not getting in your car anymore. You're not flying across the world just to get a meeting. It saves the time wasted in travel. It is easier to sit down at our own computer in our own home or office or wherever that is comfortable and talk about what we need to talk about.
It is right there – talking about what you need to talk about – at your own convenience – saving you time.
Archive Meetings: And while you are doing all of this, you are recording – or archiving – the meetings.
Archiving allows web conferences to be recorded for later playback. You can record a conference or meeting and then make it available as a streaming file for education and training purposes.
What this means is let's say you run a meeting and you want to show it or someone asks "Hey, how did it go?" or "I missed the meeting". The answer is "No problem. Go watch it in the archive.
So anyone that missed the meeting can go back and watch it. Anyone with questions can watch it again. It save you time because you are not spending time answering everyone's questions.
So what is the bottom line? Will web conferencing save you time? Will it make you more productive?
As we can see, the answer is a resounding "Yes!"
Web conferencing will never replace 100% of your face-to-face meetings. Sometimes you simply have to go on-site.
But web conferencing is a highly effective tool – a way to fill the gaps, boost productivity, and increase your efficiency.
Thank you. Again, this is how web conferencing can save you time.